Circular routes Visit Guttland
Description
The "Li1" hiking trail starts at the Lintgen railway station. Leading through the village, you will immerse yourself in an idyllic forest and leave everyday life behind.
The local hiking trail 'Li1' opens the door to an incomparable nature experience. The hike begins in the heart of the lively village and takes you across wide fields as it gradually leads you into the surrounding forest. There, a hidden treasure awaits you: a crystal clear pond that literally invites you to take a break, breathe deeply and enjoy the beauty of nature. On your way through the forest, you will feel the touch of nature in a unique way, accompanied by the gentle rustling of the leaves and the chirping of the birds.
Signposting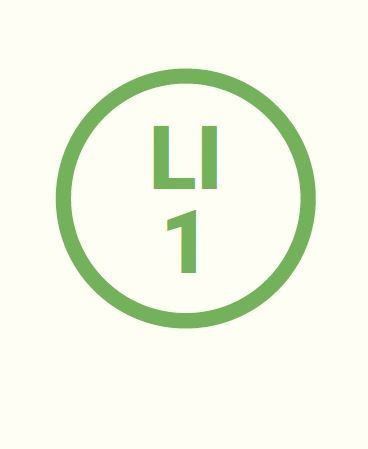 Directions
The hiking trail starts right at the Lintgen railway station - a stone's throw from the well-known restaurant "Op der Gare". This delightful hike takes you on an enchanting journey through the village, out into extensive fields, where a mysterious forest finally awaits you.Let nature enchant you as you delve deeper into the forest. A truly magical place awaits you here: a hidden pond framed by ancient trees and surrounded by tranquillity. Numerous benches invite you to linger in this oasis of silence and soak up the energy of nature.The trail continues its journey through the deep, enchanted forest to finally lead you back to the village. On the way, you will pass a horse stable where you can watch the horses frolicking in the meadows. The return to the starting point brings you to the restaurant "Op der Gare", where you can relax on the inviting terrace. Refresh yourself with a delicious drink, explore the restaurant's varied menus and enjoy the harmonious atmosphere. (Dogs are also welcome here)Translated with DeepL
For your safety
Weather conditions such as wetness, ice and wind can make a tour difficult. The information given refers to optimal conditions.
Equipment
Sturdy shoes and something to drink.
Journey
Public transport:
Use the free public transport and travel climate-friendly by bus and train.
By train to the station 'Lintgen Gare' or by bus to the bus stop 'Lintgen Kräizung'.
Getting there:
Drive conveniently by car to the Lintgen railway station and take advantage of the free parking.
Highway 'A7' exit 'Lintgen/Lorentzweiler' , direction Lintgen to the railway station.
Parking:
Free parking is available at the railway station.