Circular routes Laura Schömer
Description
This sporty hiking path offers both exciting rock formations and the relaxing effect of walking along the water of the Sûre.
This path begins at the parking lot of the national road N10. You start with a steep ascent into the woods, during which you have a beautiful view of the Sûre Valley.
When you arrive in the forest, spectacular rock formations are waiting for you and accompany you for a few kilometers. The path then leads back down to the valley of the Sûre.
From here the path runs pleasantly flat along the river, with beautiful views of the opposite side. You then get back to your starting point.
Signposting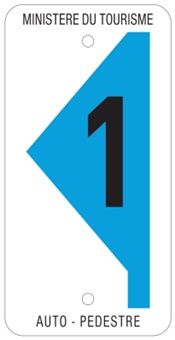 Equipment
Sturdy shoes and something to drink.
Journey
Public transport: Closest bus stop: Bollendorf, Pont (50 m)
Parking:
Closest parking lot: Bollendorf-Pont (50 m)