Circular routes Visit Moselle
Description
Circular walk Mondorf-les-Bains
The starting point of this circular walk is at the old town hall, where the Maison Relais of the municipality of Mondorf-les-Bains is now based.has its headquarters. The path continues along the river "Gander", which forms the natural border between Mondorf-les-Bains and Mondorff (F), until you reach the thermal spa. You will now enter a magnificent 40-hectare park where you will find the Aircraft Museum in the "Source Kind" pavilion and the "Waasserhaus", now a cinema. Follow the main road to the "Wouerbesch", which invites you to rest and relax. Continue along the road to the neighbouring village of Altwies, where you can enjoy the beautiful green surroundings. When you arrive at the fort, follow the border river to the starting point.
Signposting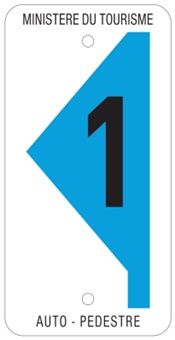 Journey
Public transport: The next bus station is: Mondorf, Christophorus
Parking:
A parking place is located directly at the starting point.