Circular routes Laura Schömer
Description
This hiking path is short but intense and particularly suitable for sporty hikers.
The path starts right away with an ascent of about 170 meters in altitude, some of which runs on stairs. Some surefootedness is required here.
When you get to the plateau, you have a beautiful view of the landscape. The path continues more comfortably through the village of Givenich, through the fields and through the Härebësch. There is a descent shortly before the end of the hike. Here, too, some surefootedness is required.
All in all, a beautiful and varied, but sometimes more demanding hike.
Signposting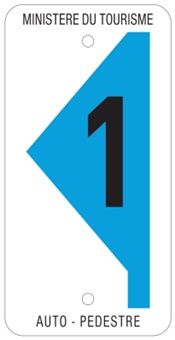 Equipment
Sturdy shoes and something to drink.
Journey
Public transport: Closest bus stop: Moersdorf, Duerf (100 m)
Parking:
Closest parking lot: Um Kiesel (50 m)