Ramborn Cider & Co.
Ramborn Cider Haff: Traditional cider and juices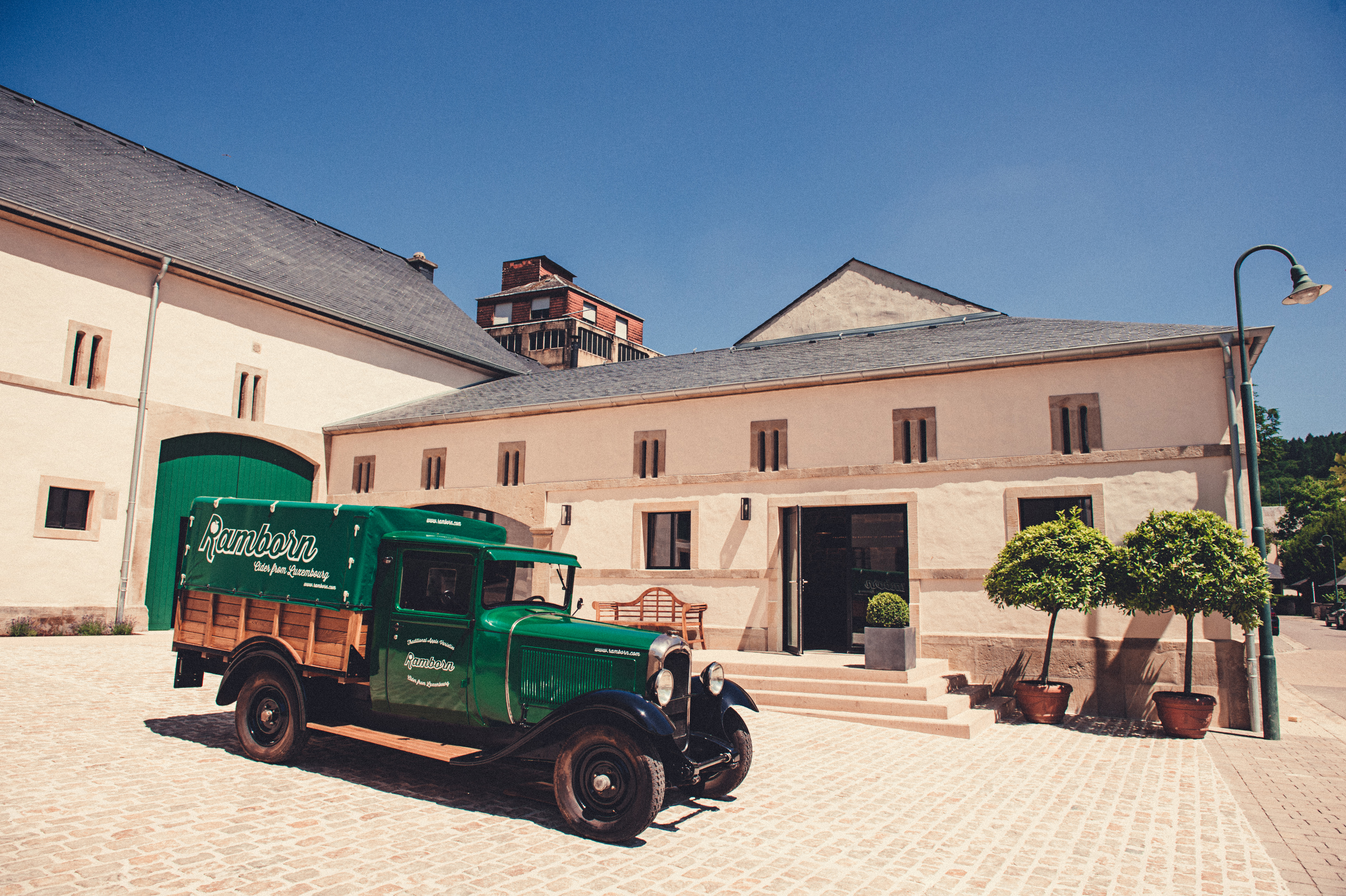 Apples from meadow orchards are turned into delicious cider: Luxembourg has a tradition of cider-making, but for many years it was forgot ten. The three founders of Ramborn Cider Haff aim to revive that tradition on their modern, renovated farm. Working with growers in the surrounding area, they use over 100 different apple varieties to make ciders that sometimes have unexpected flavours like vanilla or rum, and that have won several international prizes. The apples, pears and quince come from local orchards and are pressed on site; the various ciders, juices and sodas are available for visitors to taste and purchase. You can tour the cider farm and its meadow orchards.
Inclusive:
Date information
Tours (90 min, 18€) incl. history, a short film, cellar tour and production line are available for all ages, including non-alcoholic tastings.
Please email for tours in advance.