City e-Bike Tour for nature lovers
This audioguided e-Bike tour through Luxembourg City is something for real nature lovers. Considered one of the greenest capitals in Europe, Luxembourg always fascinates with its idyllic parks and gardens.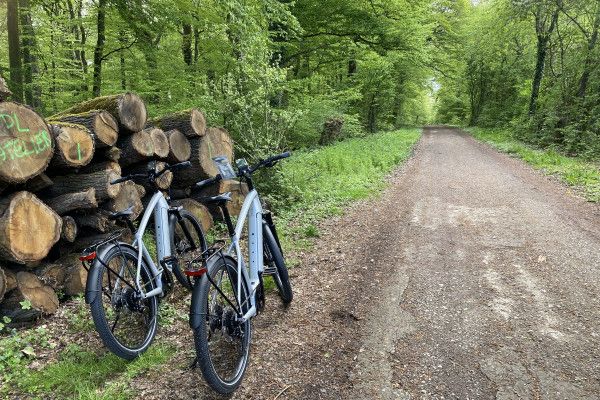 NEW NOW: Join with your own bike or e-bike!
Enjoy the latest generation electric bikes and our app with the most interesting information (images, texts, audios and digital guide with interactive map) about our capital.
This self-guided (audio) e-bike tour allows you to explore the Grand Duchy at your own pace.
We've already prepared 2 bike route for you, based on the beautiful nature of the capital of Luxembourg.
The tour is guided by a navigation device attached to your handlebars. In addition, you will also find a phone holder on the handlebars, to which you can attach your smartphone and listen to the audio guides in the app Sightseeing.lu.
Information about the tour:
Nature tour through the South of the capital:
Riding time : 1:45
Distance : 30 km
Required fitness level: 3/5
Cultural content: 2/5
Nature: 4/5
Family friendly: 5/5
Visited places: Petruss Valley via Park of Hesperange - Cessange - Kockelscheuer - Park of Merl - City Center
Inclusive: