Group Activity: Torch hiking (OCT-APR)
Take to the path at nightfall and visit this nature reserve as a torch lights your way. Attention: The ticket price applies per group and not per person. In order to avoid fire risks, this activity is only available between the months of October and the End of April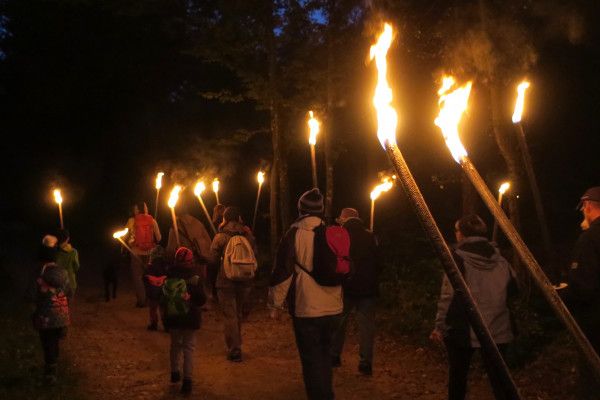 Experience Ellergronn by night.
Imagine yourself walking down a path lined with tall grass in the dusky evening light. As night falls the smells intensify, the noises change, and the nature around you settles in for the night. The Ellergronn torch hike is an exciting adventure for the whole family. In one fascinating evening, you'll experience the forest at night and hear captivating stories about daily life in the mines. The perfect activity for history buffs, nature lovers and anyone up for an adventurous night out.
Guidage in English, French, German and Luxembourgish; other languages upon request
For additional time options, please contact the ORT Sud (+352 27545991)
Inclusive:
A trained guide will accompany you and your group on your adventure.
Torches are provided by the organizer.
Availabilities
01.10.2023 - 30.04.2024