Dällchen West Tour - Guided bike tour (240 min.)
This guided bike tour is suitable for small groups or families with children aged 12 and older. We will discover the former railway track of the Attert-line, which guides us across small, hilly paths and streets with less traffic through the Attert-valley.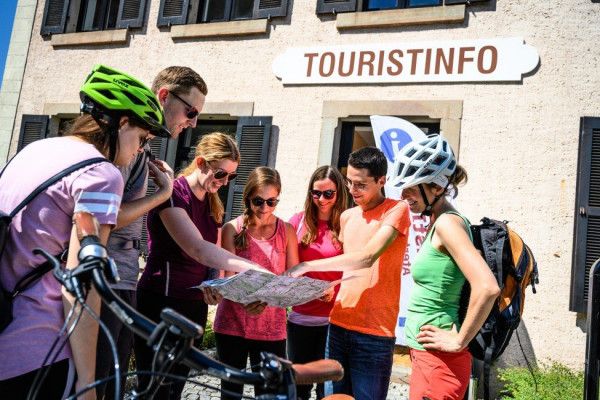 We will experience the rustic valleys and cross lush green forests, ride past biotopes, along the old Attert line and come across some historical buildings along the way, such as Useldange Castle, the Roman mosaic of Vichten, the Michel Lucius Museum, the water tower of Rippweiler or the Rochus Grotto. The Attert-valley offers magnificent views and we will discover plenty sights and points of interest.
On the square in front of the castle is situated the tourist information centre TouristInfo Atert-Wark where you can rent e-bikes on request for a day. Tel.: (+352) 23 63 00 51 28 / www.visitatertwark.lu
Distance: 30km
About 5km on cycling path, 13km on eld path, 9km on auto frequented road

Level of difficulty: medium
Inclusive:
A trained guide will accompany you on this guided bike and adventure tour of 4 hours.